Game of porns
This 3rd episode will be about Jon Snow, bastard son of Ned Stark. King Robert visits Winterfell with his wife Cersei. Jon meets her and they start liking each other. Cersei really wants to take away his virginity and teach him how to fuck. After that some more things will happen as story goes on. As previously you'll have to answer few questions about these series.
268.4K
60%
9

Recommended

Flash
This is our second episode from Game of Thrones parody series. Meet Daenerys - Mother of Dragons. You'll be able to see three different scenarios. Of course, all of them are mostly fictitious and based on something that did happen in original series. Anyway you decide how Daenerys will come to the power.
424.7K
61%
11

Recommended

Flash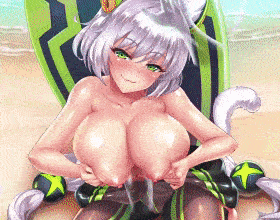 Chase after the sexiest schoolgirls this side of the multiverse and fuck your way to victory! Project QT is filled with hot heroines and steamy artwork, a little something for everyone. Play now for free and get ready for some really hot uncensored content.
2K
100%
This episode will be about Jaime Lannister, the kingslayer. After the war Robert Baratheon was named the new king and he married Cersei Lannister, Jaime's sister. But she didn't love Robert, she still was in love with her twin brother, Jaime. Follow our interpretation of how things could happen :)
373.6K
64%
15

Recommended

Flash
The first episode of our epic Game of Thrones parody series. Sansa Stark - the oldest daughter of the Stark family, has abandoned her home in Winterfell in order to go to King's Landing and join in her father's duty. She was afraid of her future life. She knows she will soon lose her virginity. Probably to the prince Joffrey.
558.6K
65%
18

Recommended

Flash
We all know how did Game of Thrones Season 7 end, right? We called this mini game the same way as the last episode. Daenerys knocked at Jon's door and he let her in. What did happen next? Nobody knows. This is a parody about that night and how they did entertain each other.
460K
62%
15

Recommended

Flash
This is a spin-off game from the bigger game Whores of Thrones. This is a cards game really similar to blackjack. It has it's own counting mechanics but the basics are the same. You take the cards and try to collect points as close to 7.5 as possible. Who looses takes off some clothing. You can select multiple characters from the Game of Thrones to play with.
276.8K
71%
18

Recommended

Ren'Py
You've all seen 2nd episode of 7th season of Game of Thrones - it's called Stormborn. In this episode was an erotic scene featuring Missandei and the Grey Worm. We all know that he doesn't have penis because he's an eunuch. However, we have another point of view about this night and how he used perfect strap-on to make Missandei squirt as crazy.
293K
59%
10

Recommended

Flash
This Game of Thrones parody contains only sex, no stories and quiz. You can fuck Cersei the way you like the most. You can add or remove 3 characters to each of scenes: Jon Snow, Jaime Lannister and Mountain (Ser Gregor Clegane). Select the speed and cum with all of them together or one by one. Enjoy!
343.8K
61%
12

Recommended

Flash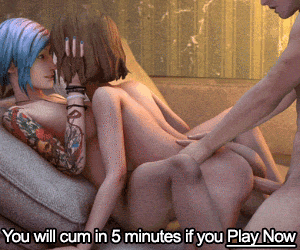 You have heard of 3D family simulators, but have you played the boldest, edgiest one yet? Family Simulator takes family cartoon porn to perverse levels. You will never play another 3D sex game again. Make sure your heart is healthy enough for this perverse world of hot sisters and step-moms getting banged.
2K
100%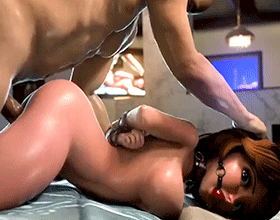 Gamebater is a hyper-realistic adult game without limitations! This porn game doesn't just put you inside a world of super intense sex fantasies but also gives you complete control over every aspect of the game by creating a world of kink, depravity, and perversion! We ask our players to be careful as the ability to live out anything you ever wanted sexually is incredibly addictive!
2K
100%