Germane
Lucruri de meci că schimbarea în caseta de pe colţul din stânga - numai legate de închidere şi sex
235.8K
58%
18

Flash
This is a medieval fantasy game with RPG elements. You play as a prince who lives in his own castle. You constantly interact with various characters and solve the problems of the city. You are so powerful that every girl is happy to sleep with you. Everything depends on your choice, so you can change both the world itself and its inhabitants.
39.6K
76%
13

Shemales

Ren'Py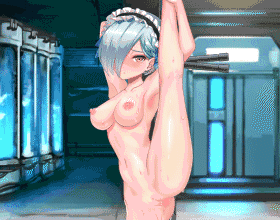 Join the fight in a world on the verge of chaos, chase after the sexiest schoolgirls this side of the multiverse and fuck your way to victory! Get ready for some really hot, uncensored content - Lead them into battle, and enjoy your just rewards as the hero, by unlocking sex scenes with each of them! Free Game!
2K
100%
The young guy had a wonderful and carefree life, he was surrounded by big money and beautiful girls. But at the request of his father, he must return to the small town of Sunville. The guy is angry because his father will no longer support him, and the guy will have to think about how to make money by himself. Decide which way the main character will go, and immerse yourself in a romantic relationship with the beautiful MILF's from Sunville.
112.4K
68%
6

Ren'Py
If you're tired of the same type of visual novels, then this game is really something new and fresh. The main character is an ordinary nurse from New York who fell into the hands of a supervillain. After a night with him, she gains superpowers and becomes the assistant of a powerful supervillain. Follow the story and help her make choices to become the best villain in the universe.
20.5K
80%
2

Ren'Py
When the main character was very young, his parents died. But he was sheltered by a good family who have a beautiful daughter. The main character grew up and become an ordinary young guy who enjoys life and is ready for adventures. But ahead of him are many difficult situations and he must somehow try to get out. Help the guy make the right decisions so that he doesn't ruin his life.
125.8K
74%
8

Ren'Py
You play as a 21 year old guy whose parents died when he was six years old. He lives in the house of his godmother, who accepted him as her own, and her two daughters recently moved away from her. One day, a phone call changes everything, leading to a series of unexpected events. The guy will have to make a lot of efforts to cope with all the problems and secrets from the past.
197.5K
73%
26

Ren'Py
You're an ordinary guy who has lost the meaning of life. You are tired of an empty pastime and want to change your life. You found a new girl who introduced you to her hot mom. Soon her mom began to show you signs of attention, so the connection was formed between you. But that's not the end of it, your annoying ex-girlfriend wants attention from you. Now your life can't be called boring. So get ready for the most depraved adventure of your life.
63.5K
64%
5

Ren'Py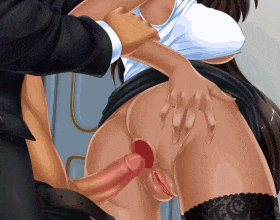 Date them and then bang them all! Each girl from Booty Calls is unique: the dirty talking country girl, the submissive BDSM MILF, the shy gamer girl or the mysterious goth-punk chick, you name it! With each one, there's a different kink and a lot of hot and exciting sex scenes! Play Free Now!
2K
100%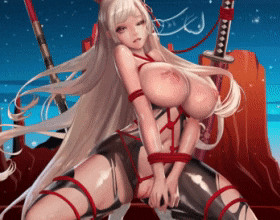 Power up your girls and build up your unbeatable squad! Investing time & resources in your squad of gorgeous women will get you kingly (and kinky) reward! Play Free Now!
2K
100%